CLICK HERE FOR THE 2023 BEACH, PARKING & WATERCRAFT STICKER APPLICATION
WATERCRAFT, RAMP KEY,
PARKING AND BEACH PASS INFO
RAMP KEYS AND
WATERCRAFT STICKERS
Please note the purpose of the watercraft sticker and boat key are to utilize our Village ramp only and suit no other purpose. 
As a reminder, while the lake is public, our watercraft ramp is not. Attempting to put a watercraft in the lake via our ramp without a current Chippewa Lake Village access sticker, giving your key or opening the gate with your key for anyone else, loaning or giving your sticker or key to any other individual will result in revocation of ramp privileges and turning in your ramp key.
Please display your Watercraft Sticker at all times on the back of the transom above the water line, below the watercraft over line and to the right (starboard) side of the watercraft's centerline as you stand in back of the watercraft looking at the transom. The watercraft sticker shall be in clear view without obstruction at all times.
Close and lock the Watercraft Ramp Gate immediately after passing through the gate. Your key cannot be taken out of the lock until the lock is closed or locked. Do not leave the gate open while you load or unload your watercraft from the trailer.
Cars/trucks with watercraft trailers may not be parked in the Lake (Beach) Access Parking Lot or in the Watercraft Launch area for any longer than 15 minutes.
Observed violations of the ordinance should be reported to a Committee Member and the Police.
LAKE ACCESS & PARKING PASSES
Lake Access (beach) passes also remain at their same cost of $35.00 which includes parking at Lake Access (beach) and all village parks.
BEACH PASS
The Lake Access pass will allow you and your family (living at the same address) access to the sand area throughout the season. This pass also allows you to park in the lake access parking lot as well as any other village parking area.
Please hang your Lake Access Parking Pass on your rear view mirror at all times while parking at any Village parking lot.
GUESTS
You may bring guests with you. However, guests cannot purchase a Lake Access pass. The pass holder is responsible for their guest's behavior.
The Park Attendants will have your Lake Access information available at the Lake Access area for confirmation. Registration (sign in) for residents and their guests is required at the entrance. Please note the Park Attendants will not be selling Lake Access passes.

MOSQUITO MIST
The Village employs an outside agency to spray a mosquito mist throughout the Village during the summer. Information regarding the contents of the mist used can be found here.
PARK ATTENDANTS ARE NOT LIFEGUARDS. NO LIFEGUARD IS ON DUTY AT THE LAKE ACCESS AREA AT ANY TIME. SWIMMING AT THE LAKE ACCESS AREA IS AT YOUR OWN RISK.
BEACH and COURT HOURS
The Beach is open from 10 AM through dark, Memorial Day to Labor Day. Basketball and tennis courts are open till dark. Dark is defined by when the Village street lights come on. Courts are for use by Village residents.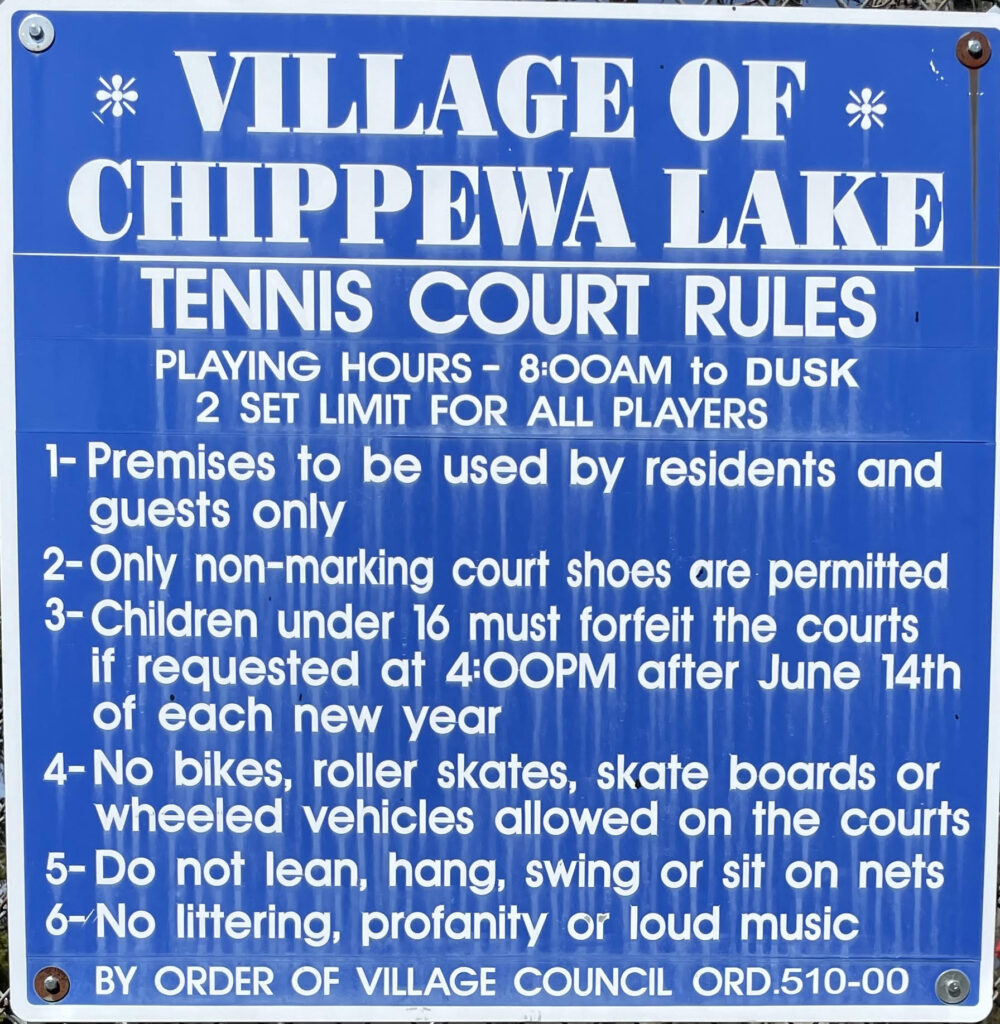 PARKING PERMITS
Permits are required to park at any of our village parks (Pochedley, Point Park and Bungalow Bay). This does not include the Lake Access parking lot. One parking pass per family will be allowed at no charge. Officers will begin ticketing parking violations after Memorial Day weekend if no parking pass is displayed.
STATE OF OHIO BOATING REGULATIONS
The State of Ohio requires all boats, canoes, and kayaks be registered.
Registration information is available at the Natural Resources website, which is www.ohiodnr.com. This web site also gives you access to general boating rules and regulations.
OHIO BOATER'S EDUCATION LAW
The law requires boaters born on or after January 1, 1982, to successfully complete either a boating course or a proficiency exam in order to operate a boat powered by more than 10 horsepower.
OHIO WATERCRAFT
For more information regarding watercraft, please visit http://watercraft.ohiodnr.gov
BEACH and LAKE CRITTERS
– Eurasian Milfoil
– Sand Wasps
– Bryozoans
– Article by Medina County Park District about restoring the water quality in the Lake (published in 2021).
WATER QUALITY
The Medina County Park District regularly tests for cyanobacteria / harmful algal blooms, typically May through November. If water levels surpass the flood stage, the lake is closed until E. coli tests confirm conditions are safe.

The Park District has a website for lake conditions. Bookmark this page to find updates this summer from Medina County Parks. Scroll to the bottom for "Water Test Reports" and click for test results. https://medinacountyparks.com/chippewa-test-results

Any questions about the lake or water quality should be directed to the Medina County Park District. Press Releases are posted on the PARKS tab.