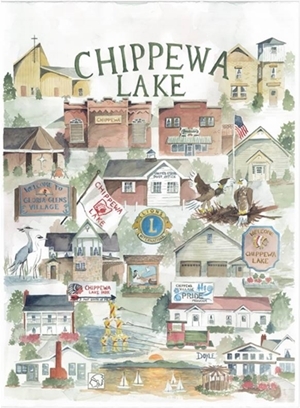 VILLAGE COUNCIL MONTHLY MEETING JUNE 13, 7:00 PM
The meeting will be held at the Village Hall. The meeting will also be broadcast on this YouTube channel:
"Chippewa Village" on YouTube
PARK ATTENDANTS NEEDED
PARK ATTENDANT APPLICATION
CREEK DEBRIS
The Village is aware of the debris currently jammed under the Beachside bridge. Please do not take independent action to remove the debris. The Village will correct the problem. (05/16/2022)
TENNIS / PICKLEBALL COURTS
The Village is taking the first corrective action on the tennis courts Friday, May 20th. The contractor is going to clean and fill the cracks with an asphalt filler. They will also apply a wide band of asphalt around the court. Residents will have to stay off the courts for 24 hours. When the surface is safe to play on, the nets will be replaced.
Medina County Health Dept. COVID Vaccine Resources
Link: MCHD Vaccine Resource Page
OhioMeansJobs of Medina County
Link: OhioMeansJobs of Medina County
OhioMeansJobs Medina County is the local, all-in-one workforce resource center and provides a full range of free services to job seekers and businesses.
Columbia Gas Income-Eligible Assistance Programs.
Link: Columbia Gas website
Link: Community Action Wayne/Medina (HEAP/PIPP information)
First Energy Payment Assistance Programs
Link: First Energy Payment Assistance Programs
The Emergency Broadband Assistance Program allows eligible residents to apply for up to $50/month on your Internet service.
Link: Apply for Broadband Assistance
May 18, 2022, 7:00 pm: Lions Club Meeting
May 19, 2022, 4:30 pm: MCDL Bookmobile at Hunters Run (Fayette Blvd)
Mayor
Joanne Dodaro
Fiscal Officer
Gary Harris
Council
Keith Riedel
Barb Hunter
Alan Robbins
Ken Demeter
Bud Hardesty
Tamitha Sorgi
Law Director
Allan Michelson