This page is a quick stop for the latest information regarding activities, parks, zoning, etc. in the Village of Chippewa Lake. More detailed info can be found on individual pages.
PARKS
– 2023 Watercraft, Ramp Key, Parking and Beach Pass Application available on Parks page.
SAFE DRIVING
Council has received several requests to help improve safe driving habits in the Village, especially on "the Circle" on Bungalow Bay. Driving the wrong way, even for a short distance, is unlawful, please obey posted signs on Bungalow Bay.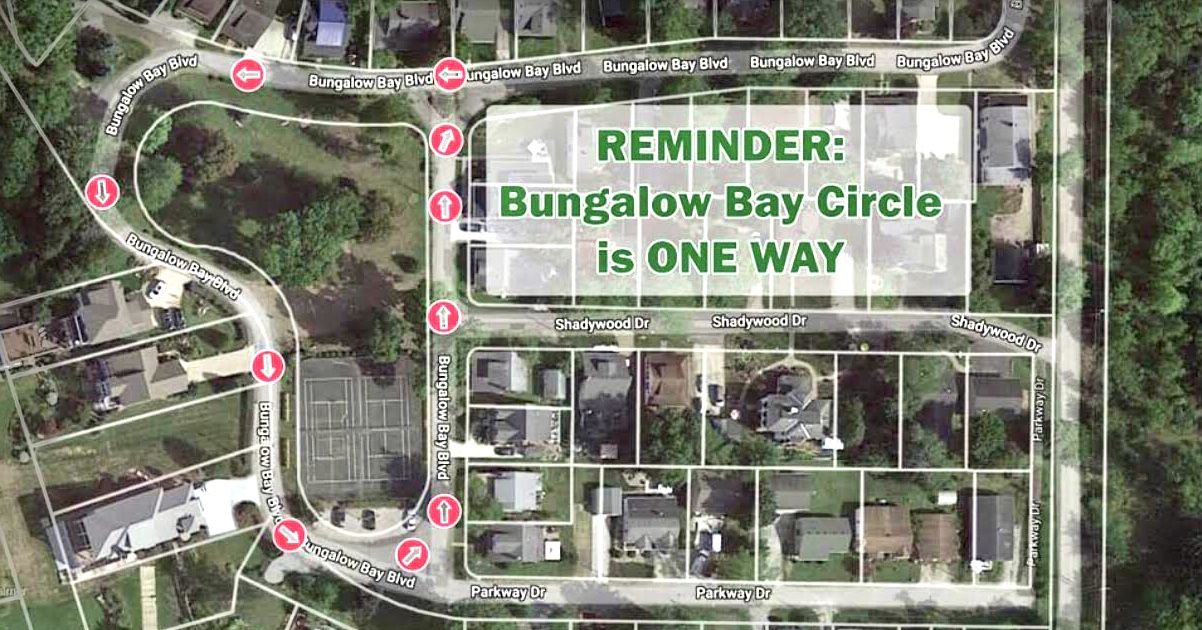 THE VILLAGE
A common question in the area is, "Do I live in the village boundaries?" It can be confusing with Chippewa Lake (the lake), Chippewa Lake (the Village), and Chippewa Lake (mailing address). The village proper is only .25 square miles. The map in the following link can give you an idea if you are in the village. The Village